Profotos.com Workshops

by Larry Davis
If you are like me, then you like to learn as much about photography as you possibly can. There never seems to be an end to the amount of photography information and knowledge we can absorb.
With this in mind, we at Profotos.com have decided to team up with Due North Gallery Workshops to offer you a once-in-a-lifetime experience in photography. This summer, I (Larry Davis) along with photographer, John Bates of Due North, will be offering two action-packed weekend photography workshops in Northern Minnesota.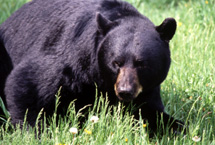 "What will we be photographing", you ask? Bears! Yes, we will be in the middle of the American Black Bear Association's "Vince Shute Wildlife Sanctuary" among black bears of all shapes and sizes. This is a once-in-a-lifetime experience for all of you who have dreamed of capturing bears and wildlife up-close, but never had the opportunity to do so. The bears at the Sanctuary are accustomed to people - you may even get to within a few feet of one!
We will be offering the workshops during two weekends in June, and possibly another one in July and August. I will be leading the instruction, along with John Bates. We will teach you the techniques you need to know to capture exceptional photos of bears, and wildlife in general.
More information will be released about this exciting opportunity soon - look for more information on Profotos.com in February.
If you are interested in attending one of the workshops, please contact me at: larry@profotos.com.

---
About the author: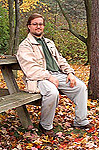 Larry Davis is a professional photographer, web designer and author. He is also the President of Profotos.com. Larry's work has been seen by thousands of people around the globe through the online web sites he has produced. As an avid photographer, Larry enjoys photographing the landscape and the natural environment. You can see Larry's work on Profotos.com.

---
You can see more of Larry's work at the following websites:

www.larry-davis.com