Digital Photography Takes Root
by Naomi Buckman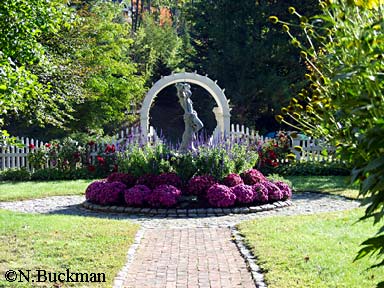 Everyone knew it was coming and now evidence proves it has arrived. Digital photography has been around since the early 1980s, but it is today's digital camera that has caused the photographic revolution that is currently sweeping through gardening publications.
In researching this article I contacted a number of magazine and book publishers. Majority of the publications currently using digital photography agreed that a 3.3 megapixel camera is the bare minimum, but bigger is always better. Most publishers said that they require between 300 to 350 dpi (dots per inch). This is not a concern when using a 3.3 MP (or better) camera at its highest resolution since the necessary information for quality printing will already be contained in the original image.
The publishers generally preferred only the camera's original file be submitted - no cropping, sharpening, color or tone adjusting, or embedding profiles and watermarks. Although the photographer is the artist, most corrections done on the photographer's PC will not correlate with the publisher's PC. For those photographers who are darkroom magicians (example: combining parts of two or more images to create one image), some editors did say that "image magic" might be acceptable if the details were worked out ahead of time.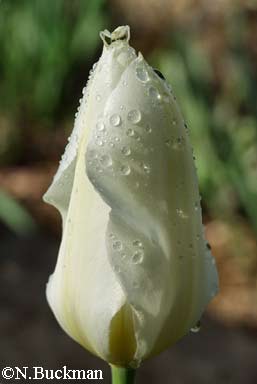 All images should be an uncompressed TIFF or RAW file. Publishers need the highest possible image quality. Even the lightest JPEG compression will have a small amount of quality loss.
More photographers and publishers are using File Transfer Protocol (FTP) servers to transfer images online. A photographer can upload images to an editor's FTP site or a photographer can have her own FTP site that an editor logs onto and downloads images. This service enables editors to approve layouts quickly via the Internet.
Out of the twelve publications I contacted, only Better Homes & Gardens magazine published by Meredith Publications does not use digital photography. Mark Kane, the executive garden editor, informed me that they are currently discussing digital photography, with great enthusiasm for using it coming especially from the art directors, but he feels that digital does not yet match the quality of film.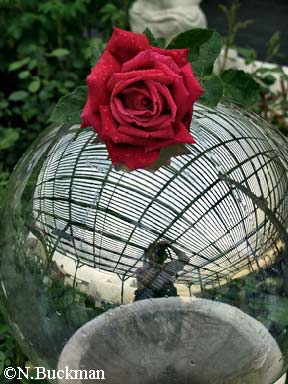 On the flip side I talked to Book Design Director Matt Strelecki of Meredith Publications. This division of Meredith has been using digital photography since 1984 and a large number of the Home Depot books that it publishes are shot digitally. Matt stated, "Lets face it, nobody publishes film, we all publish separations. If I didn't have to look at another piece of film I would be the happiest guy on earth." He manages 100,000 stock images at any given time and believes if Meredith went all digital it would be a tremendous space, time and cost saver.
Others also see the advantages of digital. This year Sunset Publications will be following in the footsteps of Fine Gardening magazine by converting to all digital in-house photography. Both publications feel the pros far outweigh the cons with digital.
Paul Tukey, editor and publisher of People, Places & Plants gardening magazine declared, "Any publisher who believes digital is not here yet is just not paying attention."
Picture editor for the Chicago Tribune and publisher of Chicagoland Gardening magazine, Bill Aldrich, said, "The images that these digital cameras are turning out are profoundly sharper than anything you could do with film."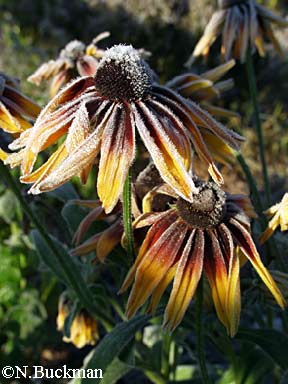 One aspect of this new technology that needs to be ironed out is color management. Gwen Steege, editor of gardening books at Storey Communications, feels that with digital images, unlike slides or prints, there is nothing tangible to use as a color reference once the images go to the printer, thereby making color management that much more difficult.
Another issue brought up by Giles Prett, staff photographer at Storey Communications, is that digital cameras produce RGB (red/green/blue) images while most publishers print in CMYK (cyan/magenta/yellow/black). He feels that the conversion from RGB to CMYK should only be undertaken by experienced color management professionals to avoid problems in the final image.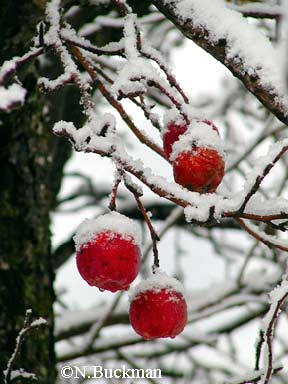 The publishers I interviewed are using Cannon D30, Canon D60, Nikon D1x and Nikon D-100 digital cameras for in-house photography. Phase One & Kodak digital backs are also being used with medium format cameras.
During the past few years digital photography has quietly taken a firm root hold in the publishing world. It is in the years to come that we will see the lush top-growth and fruit it will bear.

---
About the Author:
Naomi Buckman is a horticulturist, writer/photographer, awarded the 2002 Garden Globe Award of Achievement for photography - newspaper and the owner of an award-winning garden design & creation business in Jackson, NH. Her online photographic galleries can be seen at:
www.nbuckman.focalfix.com