A Photographic Essay on China
(Building Travel Articles Around Images / Part II)


by Peter Wallack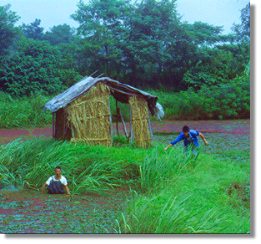 Expanding upon September's article and accompanying gallery, this article by photographer and writer, Peter Wallack, delves deeper into the topic of "Photographing Cultural Tourism".
What exactly is Photographing Cultural Tourism? The best explanation to emphasize this phrase can be "documenting another culture, in its own environment and daily life". The skills necessary to do this type of photography include many elements. The most important being - the photographer's ability to blend in with the environment and become transparent to the people being photographed.
Enjoy the gallery accompanying this short introductory text. If you would like background information on this article series, be sure to visit September's article entitled "Building Travel Articles Around Images" here.
Click Here to Enter: A Photographic Essay on China
---
About the Author: Peter started taking photographs for academic slide shows in the early 70s and ended up in Soho Photo Gallery by the late 70s. Cooperative Galleries and Art Shows were his forums for landscapes with man, landscapes, and world cultures images. By the 90s so much of his work was world cultures in developing lands that he called his business "Ends of The Earth Photography". In 1999, after contracting to buy his retirement house in Sanibel Island, Florida, a paradise for bird photographers, he transformed himself into a bird photography with a little help from other professional bird photographers.
Peter will have his writings and images in Nature Photographer, Winter 2002, and regularly in Sanibel's Nature Guide.

You can see more of Peter's work at the following sites:
Click to see Peter's Website
Click to see Peter's Profotos Portfolio